When it comes to taking your dream vacation, there's almost always two main obstacles in the way – time and money.
Time can be a hard factor to manage, because between work, chores and family, there's very little spare time left. You can't necessarily give yourself more vacation days or ignore your child's school schedule.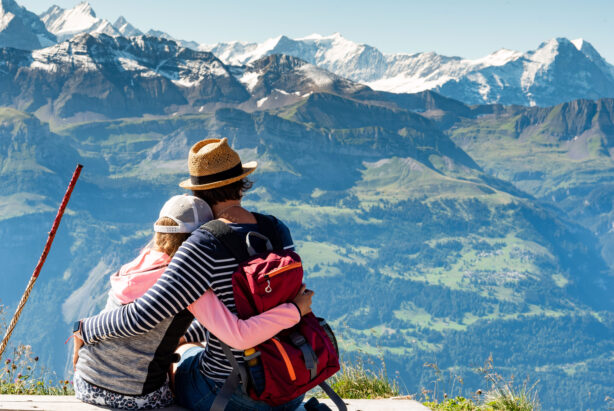 But money can be much easier to manage. The great thing about money is that you have two options when you need it – earn more money or spend less of it.
Believe it or not, there are plenty of manageable ways to earn some extra money. And if you're dedicated about saving for a vacation, you probably won't have to save for very long.
To help you make the trip of your dreams, here are five easy methods that you can use to help earn more when saving for a vacation.
1. Offer Private Lessons in Your Home
One of the easiest ways to make money on the side is to offer private lessons for something you're skilled in. Whatever skills you have, if you market them well and establish your credibility, you can attract pupils.
Some of the most common skills that people hire private tutors for include:
Learning to draw or paint
Learning to play a musical instrument
Learning to sing
Learning to dance
Learning another language
Offering lessons has the added benefit of allowing you to set your own terms. You decide how much you want to charge, how many students you're willing to take on and what days you'll offer lessons. That way, you can both make extra money and balance the time you need to take your holidays.
2. Start a Blog Online
A popular way for many mothers to make some additional income is to start their own blog. Not only can you manage it from home at your own pace, but it can also be a fun, cathartic outlet to blow off steam.
Of course, it's also great for making money when you're saving for a vacation! If you do decide to pursue your own blog, there are a few things to keep in mind:
Choose a Specific Niche
It's estimated that there's as many as 31.7 million bloggers in the US alone! That's a lot of competition to deal with, and if no one can determine what your blog is about, you'll never attract a good number of followers.
To prevent this, select a niche that you have a lot of experience with and, if possible, that is very specific.
For example, don't just start a parenting blog – try a parenting blog about raising children while working from home. Once your blog takes off, you can expand to other topics.
Choose a Memorable Blog Name
When you choose the name of your blog, there are three rules to remember:
It must be easy to spell
It should relate well to the content of your blog
It must be memorable
If you follow these three steps, you'll find that users have a much easier time finding your blog and continuing to visit.
If you're a busy mom of three, for example, something like, "hecticmomlife.com" or "momonthego.net" would be perfect. Whatever your focus, choose a name that captures your audience's attention.
Invite Advertisers and Sponsored Content
The real money to be made in blogging is through paid advertisements and sponsored content. Send out emails to establish a relationship with businesses early on, and offer your writing services to other sites.
Build Credibility
In the blogosphere, credibility is everything. The more your readers regard you as an authority in your niche, the more they'll trust you. That trust will lead to more subscribers and increased revenue for you.
To build that trust, reach out to established blogs and ask to contribute to their site. Invite them to do the same for your blog. This will not only grow your credibility but open your blog to a whole new audience.
3. Host a Garage Sale
A garage sale is a quick, relatively easy way to generate some good money without a lot of effort. The most difficult part of a yard sale is organizing and advertising it.
To help create awareness, consider an ad in your community newspaper, and don't forget to post on local websites. In your promotion, draw attention to the specific items you'll be offering.
The type of items you sell will have a big impact on whether your sale is a success or not.
Common items that sell out quickly include:
Gently used clothes
Gym and sports equipment
Used books
Antique dishware
Furniture
Vintage collectible items
Things to avoid trying to sell include:
Candles
Shoes
Underwear
Bath products
If you don't have the time and energy for a big sale, consider listing items one by one at your leisure on Facebook Marketplace and local Buy and Sell websites. It gives you the flexibility to sell your items on your own schedule.
4. Take on a Seasonal Job
While it might be a strain on your time, a seasonal job will allow you to generate some additional funds when saving for a vacation without committing to ongoing employment.
Employers understand that when the season is over, the workers will leave, and they'll have to hire new staff the following year.
Most seasonal jobs don't require a lot of training or certification and are fairly easy to get. Common seasonal jobs include:
Festival workers
Summer Camp Counselor
Tax Accountant in Tax Season
Holiday and Wedding Photographers
Call Center Worker
Retail Assistant
Landscaping and Lawn Care Professionals
Besides making money, a seasonal job offers you the opportunity to grow your professional network and gain additional skills.
5. Do Some Babysitting
You're probably already a master at managing a house full of kids, so you might want to consider caring for one or two more. Offering to babysit is a great way to earn some additional income while you do what mothers do every day of their lives.
The best thing about babysitting is that not only can you make extra money to help with saving for a vacation, but you can earn some goodwill with the children's parents as well!
Everybody needs a break now and then, and babysitters are essential for giving Mom and Dad some much-needed alone time. Friends and neighbors will be grateful for your help, and hopefully keen to repay the favor if you need it.
No matter what method you choose to add to your monthly income, make sure to keep it separate from the rest of your family finances! Put it in a special vacation fund so that you don't accidentally use the money for other expenses, and so that you can have the fun of watching it grow!
Before you know it, you'll be ready to drive, fly or sail away and make some magical family memories!